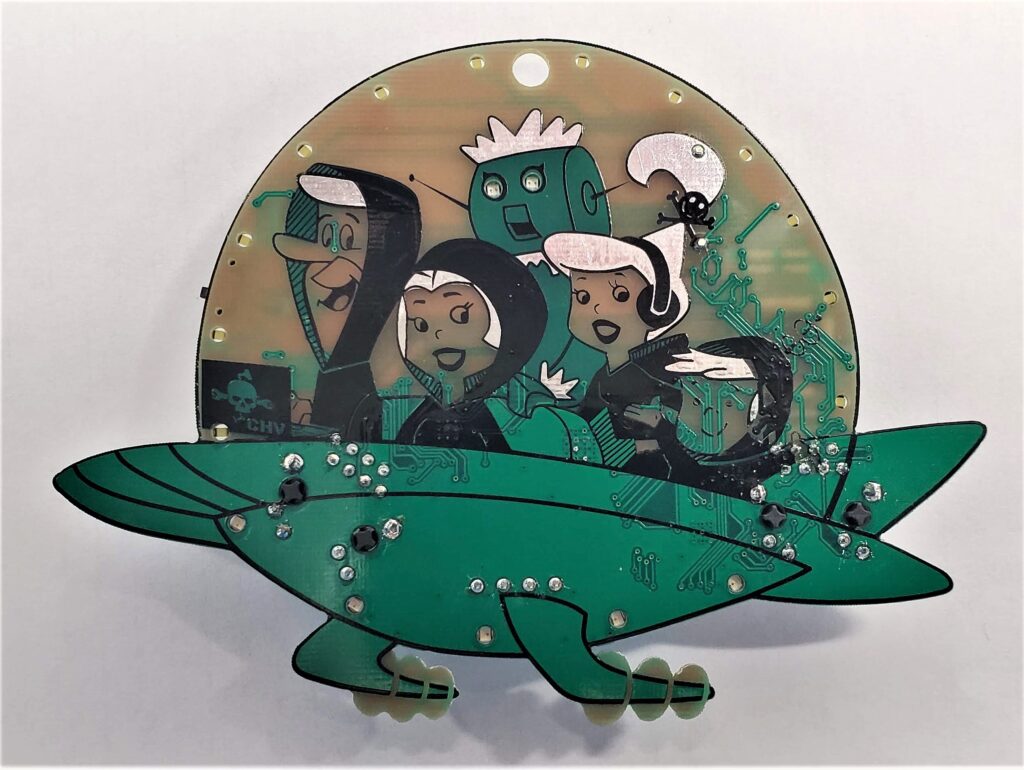 Defcon may be cancelled, but badgelife isn't! We're back with another awesome electronic badge! This year we teamed up with the Car Hacking Village to bring you something special. The badge features automotive ethernet, a retro theme, and lots of LEDs! Click here to order or keep reading to learn more about this awesome badge!
What is automotive ethernet? It's just like normal ethernet, but it runs over a single twisted pair instead of four. It's also limited to ~15 meters, which is more than enough for a vehicle. It's used for connecting things like cameras, LIDAR, and other high-bandwidth sensors inside a vehicle, as well as diagnostics and firmware updates.
The badge features TWO automotive ethernet converters, allowing you to connect these automotive ethernet devices to a normal computer network for hacking "diagnostics".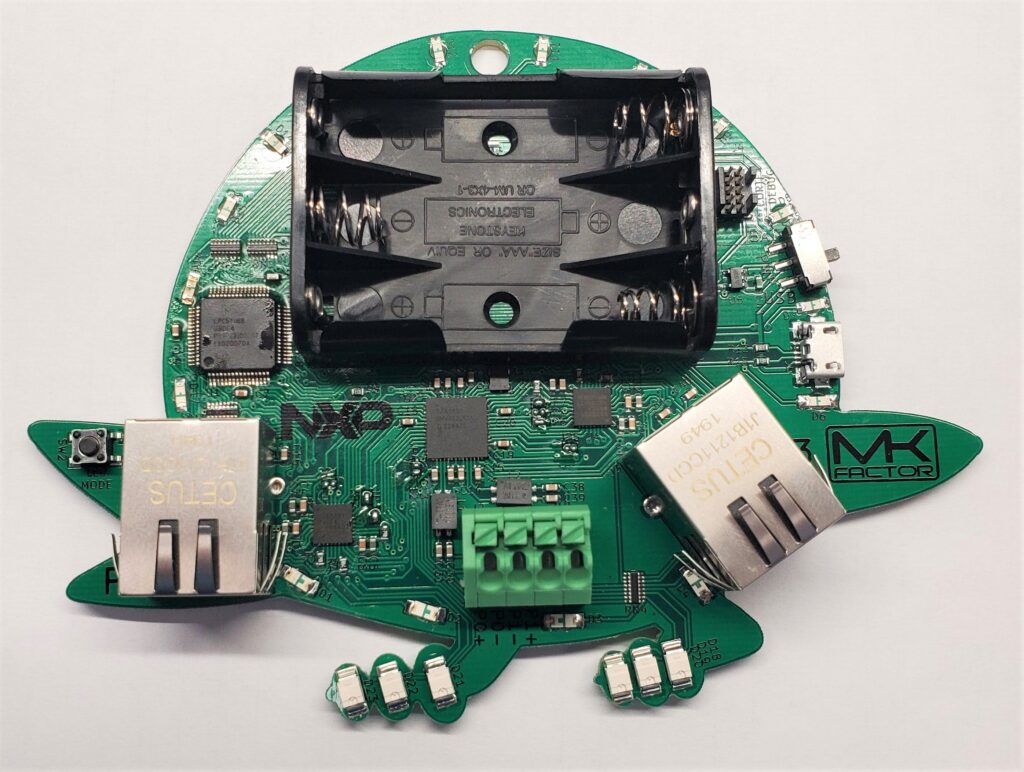 Automotive ethernet doesn't have a standard connector, so we put a tool-less terminal block on the board. This way you can connect to any twisted wire pair easily. There are also two RJ45* jacks to connect to your computer/switch/etc. The badge acts as a transparent media converter between the two network types.
*I know it's actually 8P8C…
We know everyone loves blinky lights, so we put LEDs all over this badge to make it really stand out!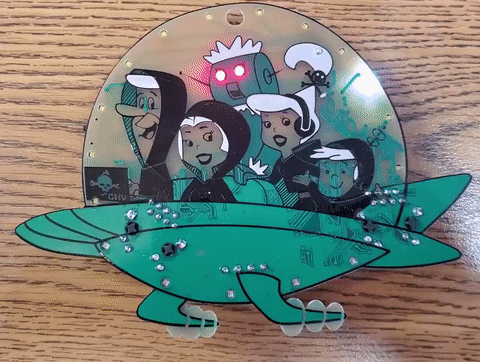 Badge Specs
NXP LPC51U68 Microcontroller
NXP TJA1102 100Base-T1 Dual PHY
2x Microchip KSZ8091MNX 100Base-TX PHY
25 LEDs
Runs on 3 AAA batteries or USB
Feed Your Badgelife Addiction
Head over to our store to get your Car Hacking Village badge: MKFactor Store
We've got a limited number of these badges available, so get yours before they're gone!
Also, if you missed out on our Fifth Element badge from last year, we have a few left!

A Note to our Fellow Whovians
We're just as disappointed as you that we didn't make a Doctor Who themed badge this year. We get so much joy from seeing our fellow Whovians with their badges that it would have broken our hearts to miss out on that. Rest assured we've already got something amazing in the works for next year when we can hopefully see you all in Vegas.