Defcon 28 Presale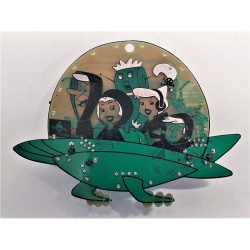 Official Car Hacking Village Badge for Defcon 28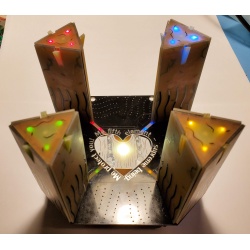 4 Element Stones plus a base to hold and power them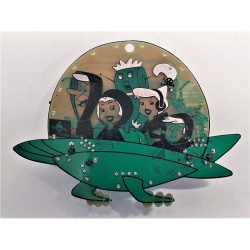 Car Hacking Village Badge - Defcon 28
Defcon may be cancelled, but badgelife isn't! This year we teamed up with the Car Hacking Village to bring you something special. The badge features automotive ethernet, a retro theme, and lots of LEDs!


More info about the badge here: 
Car Hacking Village Badge - Defcon 28
Badge Specs:
 - NXP LPC51U68 Microcontroller
 - NXP TJA1102 100Base-T1 Dual PHY
 - 2x Microchip KSZ8091MNX 100Base-TX PHY
 - 25 LEDs
 - Runs on 3 AAA batteries or USB
We have a limited number of these badges available, so get yours before they're gone!
Free shipping in the USA. Only $10 for international shipping.NOTE: Badges won't be shipped until right before Defcon.
They should arrive during the week of Defcon if you're in the USA. International shipping will take longer, sorry.
Official Car Hacking Village Badge for Defcon 28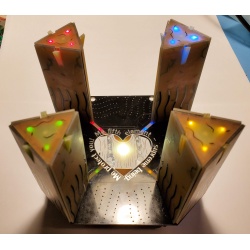 Fifth Element Badge Set - Defcon 27
These are extra badges from Defcon 27. If you order this with a Car Hacking Village badge for Defcon 28, they will ship together just before Defcon (Aug 6-9). If you order this separately, it will ship now. Below is the original info from last year:
This badge features 4 element stones that actually open when they're placed on the badge! They also double as SAOs and have LEDs in the top. The base features a bright white LED that lights up when the stones are placed in the correct positions. Badge set comes fully assembled and includes a lanyard.
NOTE: The final badge WILL have 4 different element stones. The fire stone was the prototype to make sure all the pieces would fit.
More info here
4 Element Stones plus a base to hold and power them